BOARDING AND CARE SERVICES:
Pasture Boarding

Stall Boarding

Temporary and Overnight Boarding

Premium Show Board Packages

Blanketing, Turnout, Wound Care and basic grooming care available for all packages
LESSONS:
Three instructors with complimentary knowledge and teaching styles, each individually priced so please contact us to help you find your instructor! Able to fill any rider's goals and needs to advance their horsemanship journey. All lessons are available in Group or Private lesson format! All riders interested in joining a group lesson must take one introductory priced private lesson so we can evaluate your goals and find the group and instructor that best fits you!
Biomechanics and Personal Training for the Equestrian

Classical Dressage

Western Dressage

Working Equitation

Breed Show (Arabian, AQHA, APHA, APHC)

Reined Cow Horse • Reining

Ranch Riding

Natural Horsemanship

Trail, Obstacle

Hunter/Jumper

Eventing

Pleasure and Combined Driving
TRAINING:
Featuring three qualified trainers on site each with their own specialty, J-6 can pair you with the trainer who will best help you and your horse reach your goals. From starting under saddle and creating a solid foundation, to finishing for the show pen our trainers can put together a comprehensive program that works for you and your horse. Full, partial and tune up training available.
Colt Starting

Trail

Finishing in multiple disciplines

Rehabilitation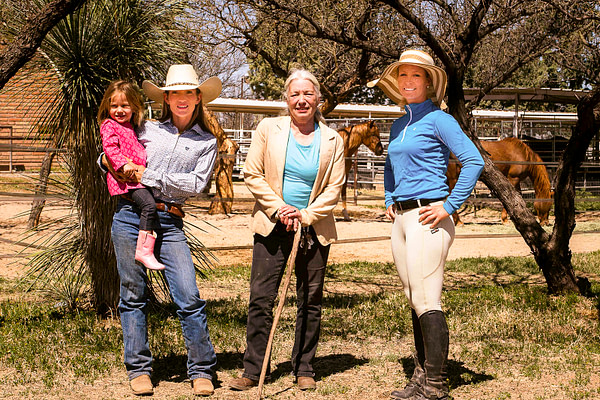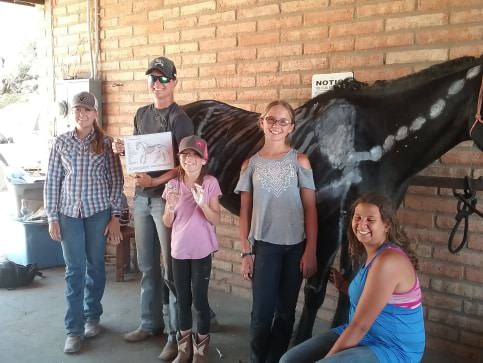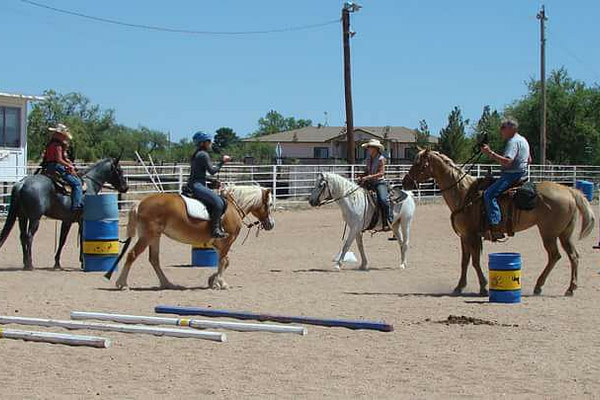 WORK STUDENT PROGRAM:
The work student program is an excellent option for future horsemen/women exploring their talents within the horse industry and hoping to expand their skill sets for their own horses. Students will be exposed to barn management skills, handling, breeding, training, massage and riding in a multitude of disciplines under all of the talent available at the barn! Work students are reimbursed with private and group lessons. Please contact us for further information and openings.
APPRENTICESHIPS:
Our programs are designed to aid students searching for their niche in horse world and for the decided future professionals looking to advance their skill sets, build their resume, and transition into being a professional. Apprenticeships are 300$ per week. Apprenticeships include room and board (utilities except phone) and food for the student, Apprentices may bring one horse to work with for an additional 325$ a month but this is open to negotiation. Please contact us for further information!
INTERSHIP:
We offer a variety of options for the dedicated students; youths and adults. Part time or full time positions are available. The Internships allow students to work in exchange for private and group lessons, horse lease opportunities and show experience. Internships are paid strictly in lessons, and learning opportunities. Please contact us for further information!
MASSAGE:
We have two equine Massage therapists on staff to aid in the achievement of peak performance for the performance horses, speed recovery of rehabilitation cases, and provide maintenance for the pleasure horse. In addition to traditional sports massage our staff offers red-light therapy, hot/cold therapy, vibrational therapy, micro-current, wrapping, acupressure, biomechanic rebalancing, fascial release.
SALES AND HORSE ACQUISITIONS:
J6 offers sales management for horses in training. Sales packages are created on an individual basis and can include training, video, photographs, ad creation, ad dispersal, showing to prospective buyers, screening calls, negotiation and consultation of purchaser selection. For current students our trainers are also available to search for their dream horse. Packages include scouting perspective horses, arranging meetings, evaluation, consultation, and negotiation of purchase to suit our student's needs, requirements, and budget.